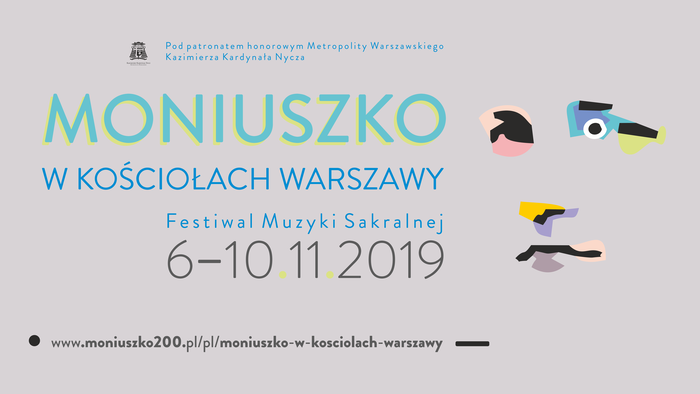 9 October 2019
Festival of Sacred Music: Moniuszko in Warsaw Churches
Moniuszko's sacred music will be celebrated from 6 to 10 November 2019 as part of the Moniuszko in Warsaw Churches Festival held under the auspices of Archbishop of Warsaw, Cardinal Kazimierz Nycz and coordinated by Andrzej Szadejko.

The festival will be chance to listen to such well-known pieces as Litanie ostrobramskie (Litanies of Our Lady of the Gate of Dawn) or Msza Piotrowińska (Piotrowin Mass) and works that have never been performed before, including Ecce lignum crucis in an instrumentation by Zygmunt Noskowski. Performing the pieces will be Poland;s best ensembles and prominent soloists: Wrocławska Orkiestra Barokowa under Jarosław Thiel and the National Forum of Music Choir under Agnieszka Franków-Żelazny, Camerata Silesia under Anna Szostak, Polish Radio Choir under Maria Piotrowska-Bogalecka, Gaudium Per Canto Women's Choir of the Stansław Moniuszko Academy of Music in Gdańsk led by Anna Fiebig, Polish Chamber Choir under Jan Łukaszewski, Musicarius Quintet and Equilibrium Quintet.

Details. Admission to all festival events is free.