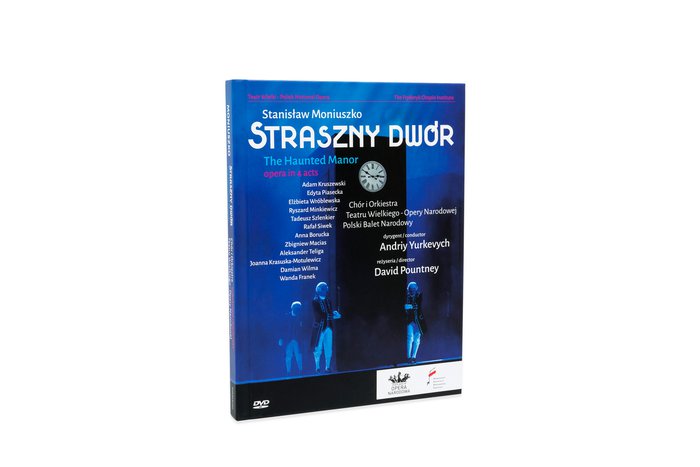 1 March 2019
Teatr Wielki's The Haunted Manor available on DVD
David Pountney's production of The Haunted Manor for the Teatr Wielki in Warsaw has just been released on DVD.
The production premiered in November 2015. Conducted by Andriy Yurkevych, it was made available for watching online on the Opera Platform and inaugurated the Teatr Wielki's own streaming service, vod.teatrwielki.pl.
David Pountney is the first foreigner to have directed this beloved Polish classic. Considered one of the greatest contemporary opera directors – he has been nominated for an International Opera Award this year – Mr Pountney looked at this iconic Polish piece from a distance, yet with great respect for and interest in the culture and heritage it is such an important part of.
Dazzling with the beauty of its music and entertaining with an amusing story that 'inevitably' leads to a happy ending, The Haunted Manor proves once again how important, clever and relevant it still is.
The DVD is available at the online shop of the Fryderyk Chopin's Institute and at the Moniuszko Lounge at the Teatr Wielki.